ISO 9001 Lead Auditor Training
The ISO 9001 Lead Auditor Training provides the participant the necessary knowledge and expertise to conduct the Quality Management System and QMS audit. This course will cover topics of QMS standard including the Quality Policy, Procedures, Management Commitment & Leadership, Performance Management, Internal Audit, Management Review, and Continual Improvement.
The participant will develop the expertise to conduct the internal and external audits according to ISO 19011 compliance requirements and the certification process by ISO/IEC 17021-1. The course includes practical exercises to develop participants' competency to independently manage the audit plan/program, audit team, audit communication plan, and conflict management.
Anyone who wants to perform and Lead Quality Management System audits
Anyone who wants to enter Quality Management System consultancy/management
Anyone who needs to maintain their Quality Management System
ISO 9001:2015 – Quality Management System (QMS) operations and management
QMS compliance to fulfil the requirements of ISO 9001:2015
Auditor's competency to plan an internal or external audit, lead the audit team and assure its compliance to ISO 9001:2015
Independently lead an audit and audit team
Following the successful completion of course, the participant can sit the exam to obtain the "Certificate for ISO 9001 Lead Auditor Training". This certificate demonstrates the participants' competency to audit organizations as per the ISO 9001 – Quality Management System (QMS) requirements.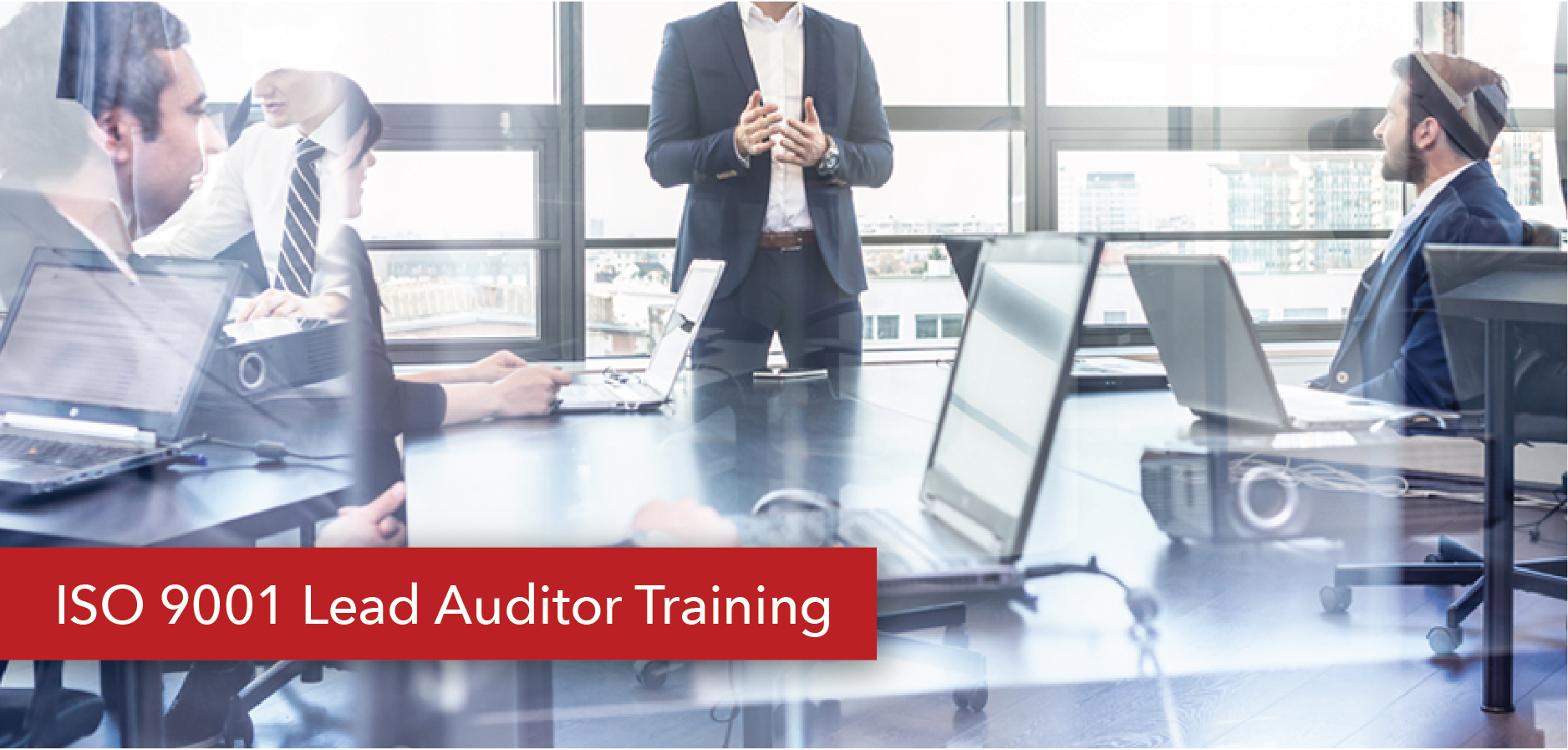 Training Days
Day 1: ISO 9001:2015 Fundamentals
Day 2: ISO 9001:2015 Audit and its Principles
Day 3: ISO 9001:2015 Audit Process
Day 4: ISO 9001:2015 Post Audit
Day 5: ISO 9001:2015 Lead Auditor Exam
If your business is seeking to implement ISO standard accreditation and requires expert supports, we have the capability to realise your business goals.
Mon - Fri: 9am-6pm, Sat - Sun: Closed