The IMS Awareness Training provides the participant the knowledge on the basic topics and elements of the Integrated Management System – IMS.
This course will help the participant to understand the different topics forming the IMS standard including the Integrated Management System Policy, Procedures, Management Commitment & Leadership, Planning, Support, Operation, Performance Management, Internal Audit, Management Review, and Continual Improvement.
Integrated Management System Standard includes ISO 9001:2015 – Quality Management System, ISO 14001:2015 – Environmental Management System, and ISO 45001:2018 – Occupational Health and Safety Management System Standard. As well as can integrate other standards as per requirements.
Anyone who is involved with Integrated Management System
Anyone who wants to learn and gain knowledge on Integrated Management System, its process, and requirements
Anyone who is looking to build a career in Integrated Management System
IMS – Integrated Management System (IMS) basic elements and fundamental topics
IMS approaches and basic knowledge on its implementation and management
Following the successful completion of the course, the participant can sit the exam to obtain the "Certificate for IMS Awareness Training". This certificate demonstrates the participant has understood the basic concepts, requirements, framework for IMS – Integrated Management System.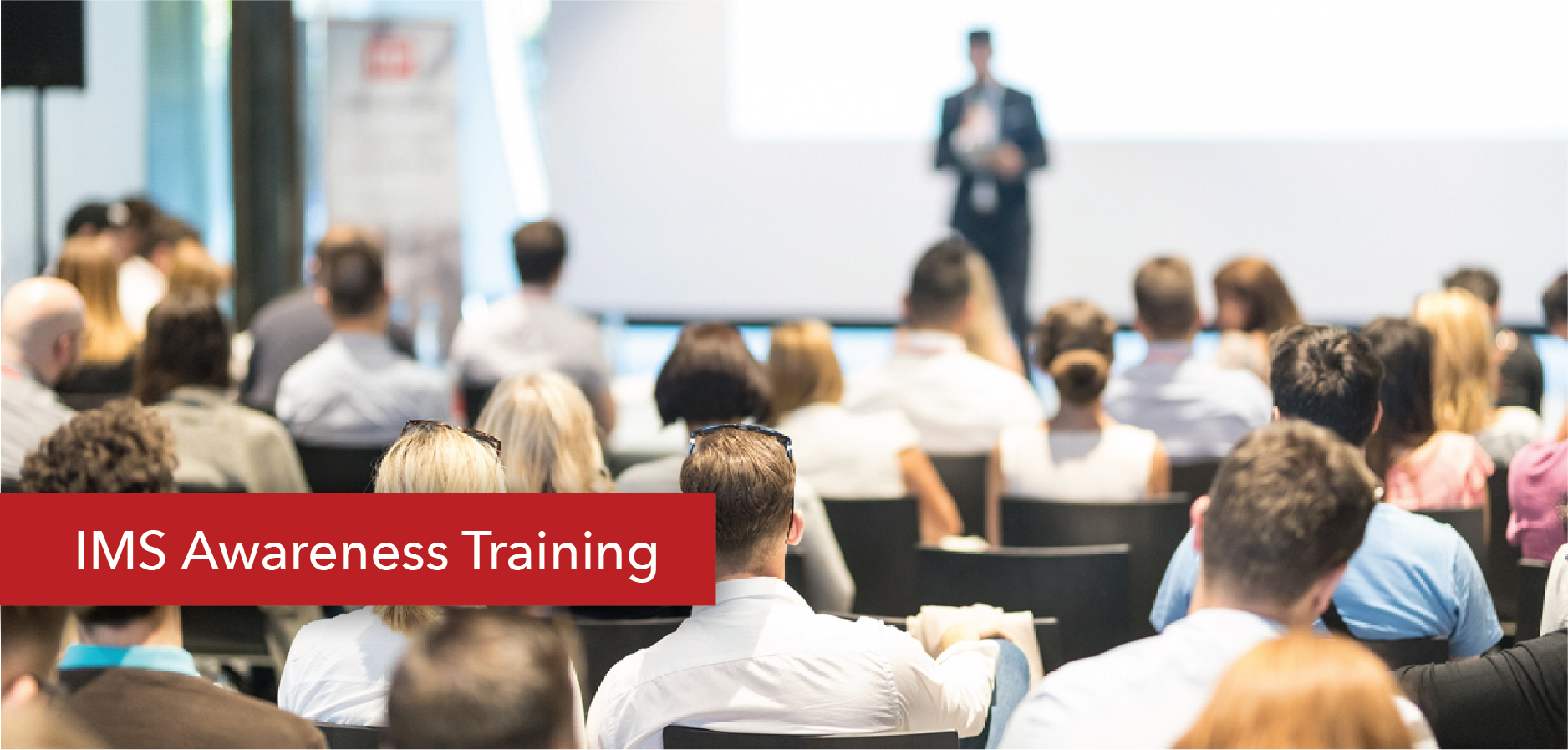 Training Days
Day 1: IMS Awareness Training Fundamentals
Day 2: IMS Awareness Training Fundamentals & Exam for Certificate
If your business is seeking to implement ISO standard accreditation and requires expert supports, we have the capability to realise your business goals.
Mon - Fri: 9am-6pm, Sat - Sun: Closed