Do Small Businesses Require A ISO 9001 Certification?
March 21,2019 / Haroon Juma / ISO Standard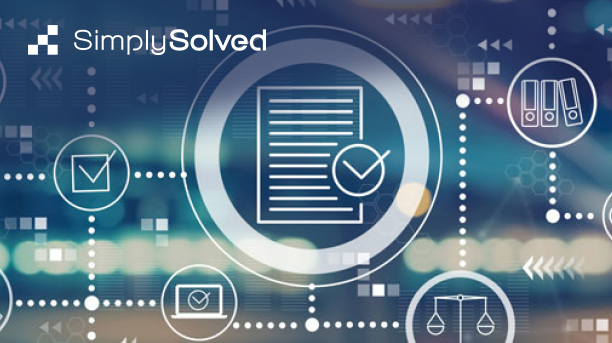 Published in September 2015 ISO 9001:2015 is already the most widely adopted standard in the history of ISO standards. It is commonly used by any organisation whether large or small, irrespective of its field of activity including manufacturing, services, establishments, health, or any other sector.
The foremost goal of this system is to define correct and efficient procedures that involve the completion of high-quality products and services with a focus on the continuous improvement of the process.
There are several misconceptions about ISO 9001 certification. The main one being ISO 9001 certification is only relevant for large companies and think that implementation of the standard is a daunting and expensive prospect with high ongoing costs. But you can also be ISO certified even if you run a small or medium-sized enterprise.
Small businesses operate many different processes such as production and sales, financial, production, government, and legal compliance that can affect brand perception and revenue.
The outcome of their internal processes should be a reliable consistency to their products and services to enable sustainable and continuous growth. Any business seeking consistent workflows, quality, and processes should consider improving their operations by implementing the Quality Management System.
This blog will highlight the benefits and importance of adopting the Quality Management Standard – ISO 9001:2015.
What Are The Benefits of ISO 9001 Certification?
Increase Revenue & Profitability
ISO 9001 certification differentiates and provides trust in your products and services. This in turn can increase business opportunities with potential customers in all markets local and international. Most companies, particularly at the international level, are more likely to build a relationship with ISO-certified companies.
ISO-certified companies therefore will benefit over the others. In addition, consistent production processes and fewer product failures reduce internal wastage of materials and resources, leading to higher profitability.
ISO 9001 compliance provides a competitive edge. Customers have greater confidence in your business's ability to provide quality products or services and directly help the business with a sustainable Quality Management System resulting in better financial performance.
High Customer Satisfaction
Customer satisfaction can be measured by how the customer perceives the products or services provided by your organisation. This is an important parameter that allows business owners to understand the client's perspective to make improvements to their business.
If relevant is the ISO 9001 standard includes quality management principles of meeting customer requirements and striving to exceed customer expectations.  It's not just the quality of the product that encourages a customer to purchase over and over; it's also the customer experience that persuades a customer to return.
An ISO 9001-certified business increases customer confidence and greater assurance in knowing they are dealing with an internationally recognised certified company.
Guarantee of Consistent Quality Product
The largest benefit from Quality Management System is the principal of consistency in quality in the product and services which enhances customer satisfaction. Quality and consistency also helps in raising standards to compete in a dynamic marketplace.
What Are The Importance Aspects from ISO 9001 Certification?
Improving operations
If you wish to enhance your management and operations, the ISO 9001 standard can help you achieve your objectives. Its target objective are to improve your business through implementing effective procedures designed to streamline operations and attain higher productivity.
This can be achieved by improving consistency. For instance, if you are coherent in what you offer, customers will learn to trust that you can deliver quality at any time.
Higher efficiency
No business works perfectly 100% of the time, especially with the number of variables required for a successful business. However, standards such as ISO 9001 can help you meet your objectives on a regular basis and with better precision, increase quality under standardised processes.
By improving operation and consistency, you can become more efficient and achieve lower costs. Saving money that can be reinvested in your company will help your company grow.
Customer Value
The ISO 9001 is recognised around the world and indicates that your QMS is continually evaluated and approved. There are clear evidence companies prefer to do business with ISO 9001-certified organizations.
Your customers cognisant ISO 9001 means reducing errors, improving communication, better quality, and in general higher standards. A certified company could also realise an increase in customer satisfaction and business growth.
Your business should not view the ISO 9001 standard as daunting or irrelevant to your business. It can be implemented efficiently and effectively if designed and planned with thought. The approach is based on how the business operates, with any identified gaps during planning to be addressed during implementation to enhance the final Quality Management System.
There are many benefits to be gained through the full application of the system. The most significant is the opportunity to win more contracts as customers view your certification as a recognised and certified quality standard under which your business operates.
For any size company, investing in the ISO 9001 certification can increase the performance of your company and take it to new heights and a way to make your company successful!
About SimplySolved
SimplySolved is an ISO 9001 & 27001 Certified company and a Exemplary Accredited training center. We know how to help you successfully realise the full potential of implementing ISO standards and QMS.
Subscribe to mailing list
Partner With SimplySolved
SimplySolved is an ISO 9001 & 27001 Certified company and a Exemplary Accredited training center. We know how to help you successfully realise the full potential of implementing ISO standards and QMS.
From documentation toolkits to full spectrum consulting, whether a small or large enterprise, our approach is tailored to implement the right standards successfully to maximise your investment.