What To Expect From an ISO Certification Audit?
17 May, 2022 / Haroon Juma / ISO Certification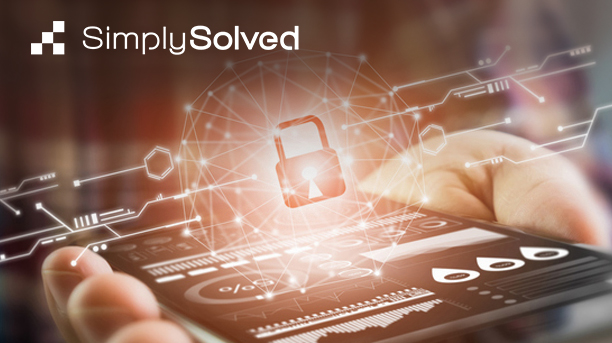 An ISO Audit can evoke strong reactions in an organization. Being audited can be a daunting process that evokes anxiety, dread, and stress. This is especially true if the auditor will be analyzing your company's management process based on information saved in spreadsheets, handwritten documents, and other file folders and binders in various storage units.
The expectations of ISO audits can depend to a large extent on the organization you work for. ISO audits assess a company's management systems to see if they meet the ISO standards and other requirements. They also identify the existing or potential errors within management systems and suggest ways to rectify them.
In addition to addressing problems, audits help in determining what activities have been taken to accomplish organizational goals and objectives, as well as looking for methods to enhance the system.
Obtaining ISO certification and completing the procedure can be a challenging undertaking, requiring the use of an auditor. In addition, a professionally certified auditor should also provide guidance and clarity on the correct operation of the standard. An auditor is essential to plan and implement a smooth and efficient process, therefore let's consider an ISO auditor's approach: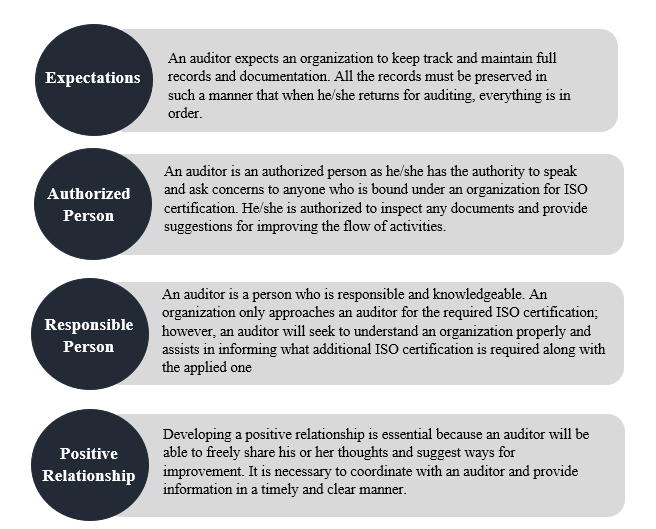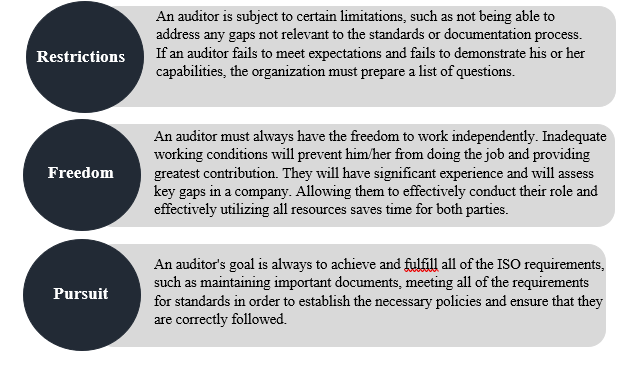 The ISO audit process is not a daunting process if you manage the easy steps such as learning the standard, preparing your team, conducting an internal audit, and investing in quality management software that streamlines quality and compliance management programs across the organization.
Partner With SimplySolved
SimplySolved is an ISO 9001 & 27001 Certified company and a KHDA & Exmplar Accredited training center. We know how to help you successfully realise the full potential of implementing ISO standards and QMS.
From documentation toolkits to full spectrum consulting, whether a small or large enterprise, our approach is tailored to implement the right standards successfully to maximise your investment.
Subscribe To Mailing List
What To Expect From an ISO Certification Audit?