Ensure Effectiveness & Impartiality With ISO 17025 Laboratory Certification
April 14,2022 / Haroon Juma / ISO Certification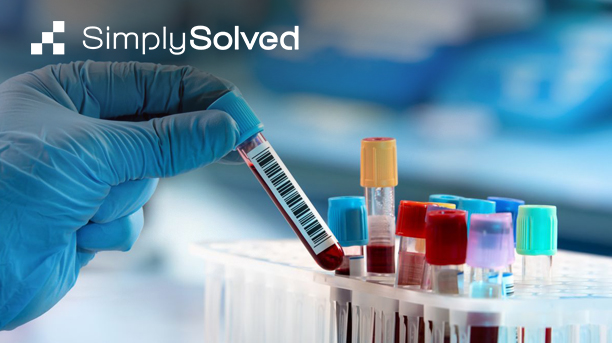 The integrity of laboratory test results is wholly dependent on the efficacy of the laboratory operations to provide reliable and consistent procedures to its testing regime. For this reason, ISO/IEC 17025 provides the standard entitling the certification proving the institution meets requirements by completing recognized procedures in the testing and calibration of the laboratory operations.
ISO/IEC 17025 enables laboratories to demonstrate that they operate competently and generate valid results, thereby promoting confidence in their work both nationally and around the world. Calibration laboratories around the world often recognize and follow this standard, regardless of their structure.
Independent laboratories and certification bodies adhere to these guidelines, as well as government bodies, universities, and research centers. Every meticulous detail is tested in a laboratory and only when accuracy is verified and the data conforms to the standards, the ISO 17025 certification is granted.
ISO 17025 certification adds value to an organization and brings various benefits to prove competency. In many cases, the regulatory authorities or supplier, or consumer accepts the product when it is ISO 17025 certified. It guarantees that the technical characteristics independently show accurate results, the products are perfectly tested and that the calibration results are based on established standards.
Through implementing ISO 17025 Laboratory Certification and assuring impartiality in the laboratory testing, the standard seeks to ensure:
1. Accurate test results: ISO 17025 accredited labs maintain thorough processes and quality control measures to ensure the accuracy of their final results and that has been tested without any failure to ensure the system or the batch of products meets the standards or requirements.
2. Accuracy in outputs: Every product is supervised and through testing, the accuracy is maintained. If a problem or defect is detected, the necessary measures must be taken immediately.
3. Defects can be prevented: If there is a defect or a problem in the product or in the manufacturing process, this can be identified very quickly with reasons for its failure. Corrective actions can be taken which helps to eliminate these errors and enable future issues to be mitigated.
4. Saves cost, time, and resources: Product failures are common and it can cost money, time, and effort. This can be avoided if a company has ISO 17025. As the products or the raw materials are being manufactured, the test phase can identify problems earlier and to save significant resources.
5. Expand the boundaries: Once the testing and calibration are done and the products are in the final stage of distribution, the company can consider expanding its geographical boundaries and expand the product line distribution nationally or internationally. This creates opportunities for an organization to expand its boundaries and create its own market share.
6. Avoid wastage: The organisation has the insight of identifying and resolving defects or issues faster. This can saves energy and resources whether materialized or non-materialized. In addition, it greatly helps avoid waste and improves efficiency. Therefore, ISO 17025 is very important to avoid waste and ensure that tests are performed in laboratories at the beginning an operational cycle.
7. Boost Reputation:  This accreditation enhances the reputation and credibility of the organization to stakeholders. It enhances the value products an organization is delivering with the optimal output after it has been through the process of testing and calibration.
This accreditation standard is an effective method to increase operational efficiency and productivity. It provides the ability to continually evaluate staff procedures, methods, and equipment. You can ensure that your laboratory's process is producing the most accurate results, in the most efficient way. By setting out clearly defined staff roles and greater accountability, as well as closely following the standard's procedures, you can be sure of reliable laboratory environment.
The standard can add value to your organization by smoothing the testing process of the products pre and post manufacturing which brings business results and greater customer confidence.
About SimplySolved
SimplySolved is an ISO 9001 & 27001 Certified company and a Exemplary Accredited training center. We know how to help you successfully realise the full potential of implementing ISO standards and QMS.
Subscribe to mailing list
Partner With SimplySolved
SimplySolved is an ISO 9001 & 27001 Certified company and a Exemplary Accredited training center. We know how to help you successfully realise the full potential of implementing ISO standards and QMS.
From documentation toolkits to full spectrum consulting, whether a small or large enterprise, our approach is tailored to implement the right standards successfully to maximise your investment.