Securing Your Information Assets Under ISO 27001
Jan 12, 2022 / Haroon Juma / ISO Standard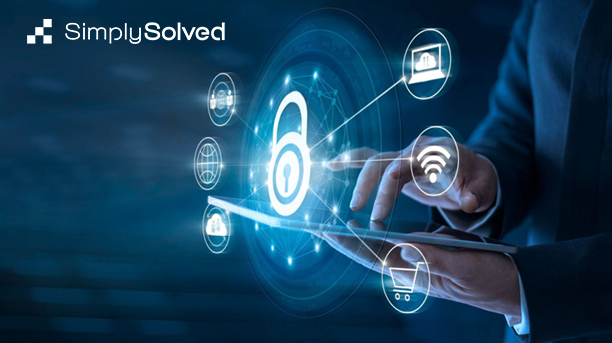 What Is ISO 27001?
In an increasingly digital world where the security and availability of information is a mission, enterprises have to consider how they can control, protect and secure their assets to enable them to compete and operate. For this reason, the ISO 27001 Information Security Standard (ISMS) has gained prominence amongst the standards. The objective of the standard is to assure an organization's effective management of information resources and also provide external stakeholders confidence their assets are also under controlled management. For any organization, ISO 27001 is designed to:
Manage stakeholder expectations on information security.
Know the risk levels of managing existing information.
State the controls to identify risks and how to overcome them.
Organisational objectives are made clear concerning information security.
Measure and control Information security performance.
Continuous improvement to improve the management system.
What Are The Benefits Of ISO 27001?
There are numerous advantages to attaining ISO 27001 Certification. These include:
1. Comply with legal requirements: Your organization may have contractual or statutory legal obligations to manage information and assure it is protected. Implementing ISO 27001 can better define the risk and embed thorough procedures throughout the whole organization.
2. Gain a competitive advantage: Customers are more likely to increase trust in your organization if they understand proper controls and procedures are in place to protect their information.
3. Reduce cost: Data and information are now the blood flow in organisations. Through more effective controls and risk management, proper assessment can be made to not only avoid managing critical failure but also optimize costs of management information through better tools.
4. Increase your organizational speed: Faster flowing information with more accuracy enables your organization to work faster. A well-implemented system can increase information efficiency to accelerate internal processes and secure your data.
Why Should You Consider ISO 27001?
The principal purpose to implement ISO 27001 is to assure your data is safe and secure with a clear understanding of risks and associated management strategies across the whole organisation.
What Are The Major Objectives For ISO 27001?
The major objectives of ISO 27001 include:
1. Confidentiality: Ensuring access to information is always controlled and made available to the appropriate process or personnel. Often information is too widely available and leakages can result in commercial issues and financial loss.
2. Integrity: Changes to information can be accurately tracked, made by authorized personnel and some auditability is available to identify changes. This will ensure data or information is not inadvertently or maliciously tampered with to maintain the business value of your information.
3. Availability: Access to information is only granted to authorized personnel when it is needed. One should note ISO 27001 compels the notion that the exchange of information occurs only between authorized persons. By doing so, not only is security-enhanced but it saves costs and time by focusing resources on what they need rather than "information overload".
How Does ISO 27001 Work?
ISO 27001 seeks to identify possible information risks within an organization and determine appropriate strategies to mitigate the negative impacts. By undertaking this exercise, it can help organisations to create a robust understanding of all the potential issues and assess occurred events to build prevention methods.
ISO 27001 is a systematic model that develops a deeper understanding i.e. from identifying the problem, analyzing it, monitoring, and controlling it.
What Are Requirements Under ISO 27001?
Mandatory requirements exist in implementing a 27001 system. They include:
Context of the organization: Defining internal and external stakeholder requirements is a prerequisite element in setting ISMS objectives.
Leadership: Identifying the roles and responsibilities of top-level management supporting the organisation's security policy.
Planning: Plan security objectives by analyzing risks, their treatment, and approach in risk mitigation.
Support: Manage availability, awareness of policies, communication, and control of data or information assets across the organisation.
Operation: Managing strict information security goals is critical for risk management in securing your assets.
Performance evaluation: Evaluation of the system's performance to meet the organisation's objectives.
Improvement: Continuous improvement to enhance the system to meet challenges from evolving threats is a prerequisite.
What Are Control Examples Under ISO 27001?
ISO 27001 aims to reduce the risks defined at a set period in an enterprise. There are several ways to control such risks such as:
1. Human risks – Through security awareness training, auditor training,
2. Legal risks– Through various types of agreement such as Non-disclosure agreements, Service level agreements
3. Physical risks – By implementing CCTV, alarm systems, locks
4. Technical or data risks – By implementing backup procedures, and antivirus software
5. Organizational risks – through defining data or document access control policies and BYOD policies.
ISO 27001 seeks to provide a comprehensive risk assessment to assure any enterprise puts in place a considered and relevant model for:
Information security policies.
Organization of information security.
Human resource security.
Asset management.
Access management.
Access control.
Physical and environmental security.
Operations security.
Communication security.
System acquisition, development, and maintenance.
Supplier relationships.
Information security incident management.
Information security aspects of business continuity management.
How Is ISO 2001 Implemented?
Implementation of a fully functioning system comprises 16 steps and include:
1. Management support: Ensuring robust management support is essential to implementing the system. Management will require to allocate and prioritize resources in addition to steering the project.
2. Set Up a Project Organisation: Attaining ISO 27001 certification should be treated as a project. All activities and objectives are time-sensitive and proper project controls and discipline should also be followed to minimise costs.
3. Defining the scope of ISO 27001: Irrespective of the size of your organization or how complex or easy the system may be, defining a clear scope is very important in directing resources and realising a workable system.
4. Information security policies: Basic requirements should be made clear and include a clear statement of purpose with an assessment. Improvement areas should also be mentioned in the policy structure.
5. Detail methods for risk assessment: Ensure a consistent approach to risk identification and impact assessment (whether large or small) to set an appropriate risk management method.
5. Set actions and controls for risk reduction: After implementing the risk management method, action must be taken in the specified duration and actuals measured against baseline targets. All internal and external dangers relevant to the organization should be noted.
6. Define applicability statement: To reduce or eliminate the risk, a proper statement should be formed for better understanding and results.
7. Set treatment plan to avoid risk: Focus on control planning and document the risk, its treatment like how it was implemented? What was the budget required and requirements to implement?
8. Set Effectiveness of controls and measurement: To fully understand the effectiveness of your purpose and its results, it is important to create a performance management framework.
8. Implement control procedures and publish any mandatory documents: Every documented process should be published to increase awareness and understanding in implementing an effective system.
9. Create programs for training and awareness: Training is an essential element to raise awareness and understanding across every person in an organization on the functioning and importance of ISO 27001.
10. Embed the ISMS operation: In this phase, ISO 27001 becomes a daily routine part of the organisation's operating activities. The ISMS should retain records as proof of what activity has been done and what were the outcomes.
11. Monitor actions are taken: Required corrective actions must be performed and any specified actions should be performed whenever they are necessary. If any performance issues occur, they should be thoroughly analysed and solved as early as possible.
12. Monitor the ISMS: Ideally collating all documents and operational outcomes in a single model can provide insights into the effectiveness of the ISMS. By doing so, one can monitor: were there any unexpected events? Where all the processes carried out properly or not? Are additional risks identified and are they controlled?
13. Internal audit: auditing is an ideal approach to identify if unplanned events occurred in an organization and others are not aware of it. This can identify unknown risks and what corrective steps are required or actions to be performed.
14. Management Review: Management should be involved in regular reviews to evolve the system's effectiveness and ensure the organisation is fully operating to correct policies and procedures.
What Investment Is Required?
There are various elements to consider such as the size and structure of the ISMS scope and how complex the system is. These will differ from organization to organization, however some common items to consider include:
Providing education and training sessions.
Any external assistance.
Cost of technology upgrades or acquisition.
Internal resourcing costs
 Certification costs.
If your business is seeking to implement ISO standard accreditation and requires expert supports, we have the capability to realise your business goals.
Contact Us for more information about our services
About SimplySolved
SimplySolved is an ISO 9001 & 27001 Certified company and a Exemplary Accredited training center. We know how to help you successfully realise the full potential of implementing ISO standards and QMS.
Subscribe to mailing list
Partner With SimplySolved
SimplySolved is an ISO 9001 & 27001 Certified company and a Exemplary Accredited training center. We know how to help you successfully realise the full potential of implementing ISO standards and QMS.
From documentation toolkits to full spectrum consulting, whether a small or large enterprise, our approach is tailored to implement the right standards successfully to maximise your investment.