ISO 45001 – Why Implementing  Health & Safety Standard Is Good For Your Business?
Mar 21,2022 / Haroon Juma / ISO Standard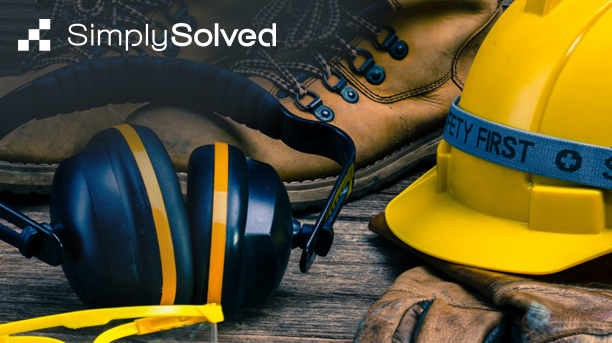 What is ISO 45001?
ISO 45001 Occupational Health and Safety Management System (OH&SMS) is the framework that demonstrates the organisation supervises its employees or its work in areas related to health and safety. ISO 45001 defines various plans or rules that help an organisation minimise risks in the workplace and provide a safe working environment. For many businesses, hours lost due to accidents can have a major impact on financial results, therefore in addition to considering achieving this standard on the basis of compliance, the benefits to the business can be substantial in reducing productivity loss or employee costs.
 Why Does An Organisation Need ISO 45001?
For many companies operating in many sectors where occupational injuries are preventative, maintaining a safe environment to protect the health and safety of their employees is vital. For these companies, ISO 45001 provides the appropriate standard to demonstrate that they are focused on the achievement of this goal. Attaining ISO 45001 certification clearly demonstrates that the business maintains security measures as a key priority. This ISO 45001 aims to cover several points, including:
Organisation delivers a health and safety-first environment.
The standard considers all sizes of organisations, from any sector
Enables the broadest possible application OH&SMS.
Organisation is capable of demonstrating conformance to requirements.
The organisation is able to identify, assess, and control the hazards associated with its OH&SMS hazards and may improve its performance.
Standardise other management activities consistently within their standards such as ISO 14001.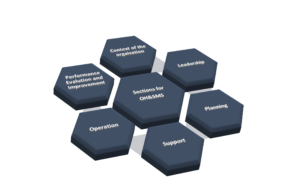 What Are The Benefits of ISO 45001?
This standard provides numerous advantages to all stakeholders. Including:
1. Enhance public image and integrity: ISO 45001 clearly demonstrates that the core well-being of employees is key to your organisation. Achieving this standard sends a strong message that employees are as important as the other stakeholders, which contributes to attracting and retaining talent within the organisation.
2. Reduce costs: ISO 45001 sets out the steps and procedures required to reduce the accidents or risks in an organisation that ultimately reduces cost or waste.
3. Decisions are taken based on the evidence: These standards are certified on the basis of data and knowledge of past incidents,decisions is made on this basis enables greater prioritsisation and precision to manage future risks.
4. Continuous Improvement: To improve and aspire for better targets, the primary objective is to improve strategies in a timely manner whenever and wherever it is required. This improves the possibility of reducing costs and saving time while keeping health and safety a central concern.
5. Employee engagement: Employees are found to be more engaged when they see their health as a priority within an organisation. Building affinity, along with employee engagement make results more attainable.
How to identify health and safety hazards?
Generally, there are certain health risks that may be considered as early as possible, such as:
A person with shortness of breath
A skin irritation
Any damage to articulations, bones, or muscles
Auditory problem
Heart condition
All weakness or well-being diminished
In addition to these, there are four main types of hazards that occur in an organisation. They are:
Chemical
Physical
Ergonomic
Biological
How to implement work safety in an organisation:
To effectively improve health and safety in an organisation, some key stages and processes should be followed in ensuring employees' health and safety. Examples include the following:
A well-established training program should be provided for all employees
To foster safer behaviour, use reward schemes to incentive employees
Plan to have a medical team within an organisation to reduce risk of mortality
Ensure that communication is adequate to prevent accidents through use of signals or labels
A well-organised workplace and clean workplace minimises the risks of accidents
Rapid inspections of all tools, equipment, and machinery to prevent hazards
Break intervals should be given to employees and encourage maintaining muscular health, joints through exercise and stretching
Commence strict implementation of safety protocols
Open communication at any time is essential. Employees need to feel free to share their concerns and reduce risks
Workplace safety meetings may also be held to measure and analyse and improve the situation as appropriate.
Documents required for implementing ISO 45001:
An obligatory list of documents is required for the implementation of ISO 45001, include:
Scope of the OH&S management system.
OH&S policy.
Accountabilities and authorities in OH&SMS.
OH&S process for addressing risks and opportunities.
Methodology and criteria for assessing of OH&S risks.
OH&S objectives and plans for achieving them.
Contingency preparedness and response process.
OH&S risks and opportunities and actions for addressing them.
Legal and another requirement.
Evidence of competence.
Evidence of communications.
Plans for responding to potential emergency situations.
Results on performance monitoring, measures, analysis and assessment.
Maintenance, calibration, or verification of monitoring equipment.
Compliance evaluation results.
Internal audit program.
Internal audit report.
Results of management review.
Nature of incidents or nonconformities and any subsequent action taken.
Results of any action and corrective action, including their effectiveness.
Evidence of the results of continual improvement.
Internal auditing checklist for ISO 45001:
Makes sure that the audit is done systematically.
Audit planning adheres to the set plan
Set an approach to ensure the audit proceeds smoothly
Ensure the organisation's audit process is properly supported with expertise and resources
Ensure notes or documents are structured and organised
The performance of different auditors is maintained
All the evidence is kept for future use.
What Are The Key Elements For ISO 45001 Certification?
1. Management support: Ensuring robust management support is essential to implementing the system. Management will require to allocate and prioritise resources in addition to steering the project.
2. Understand legal requirements: Knowledge of legal requirements is essential at all levels, whether local, state, national, or international. The legal aspects are the broad strokes of any process or activity.
3. Set the scope for OH&S in your organisation: Each organisation should be aware of the scope and objectives of OHS and whether or not it is necessary and the benefits to be derived from it.
4. Mention the process and procedure: A proper set of records should be maintained regarding the accidents or hazardous situation have occurred in past. What were the causes or the prejudice? What has been the risk and how to eradicate it in the future? What controls can be carried out?
5. Implement those processes and procedures: With knowledge and understanding of your system, processes and organisation, necessary control measures should be taken and implemented in a very strict manner. Furthermore, if any other steps are required considering empirical information or workforce employment history, they should be considered and steps should be taken.
6. Employee training and raising awareness: An organisation needs to raise awareness regarding safety measures and time to time training should be conducted to avoid any minor or major accidents.
7. Certification body: The certification body should conducting the analysis and produces audit reports based on an assessment of risks and opportunities.
8. Keep track and record everything: Tracking and placing all comments, data into a sheet is is the best possible option to avoid any future uncertainty. Determine the area to be improved and how this could only be achieved by recording sufficjent details.
9. Internal Audits: Internal auditing is an ideal approach to identify if unplanned events occurred in an organization and others are not aware of it. This can identify unknown risks and what corrective steps are required or actions to be performed.
10. Management review: Management should be involved in regular reviews to evolve the system's effectiveness and ensure the organisation is fully operating to correct policies and procedures.
11. Necessary actions: After the review, always verify what the results are and how it can be eradicated or kept. Therefore, actions need to be taken.
12. Certification audits: After each process is completed in accordance with the standards, the certifying body will send its team members for final verification and to see whether it matches with the ISO 45001 standards or not. Once the standards are met, the final certification will be processed and issued. This certification process must issue each certain amount of period so that each employee or person in the organization adheres to the standards on a case-by-case basis.
Partner With SimplySolved
SimplySolved is an ISO 9001 & 27001 Certified company and a KHDA & Exmplar Accredited training center. We know how to help you successfully realise the full potential of implementing ISO standards and QMS.
From documentation toolkits to full spectrum consulting, whether a small or large enterprise, our approach is tailored to implement the right standards successfully to maximise your investment.
Subscribe To Mailing List
ISO 45001-Why Implementing OH&S Standard Is Good For Your Business