Why ISO Certification Matters & How To Get The Best Support
Jan 10, 2022 / Haroon Juma / ISO Certification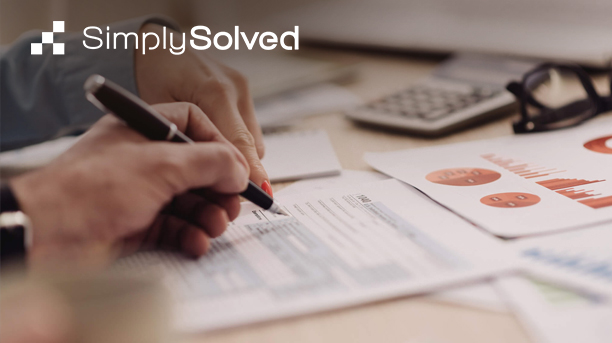 Certification in an ISO Standard is the hallmark for your enterprise to demonstrate high quality and standards are present in your products and services. Attaining certification provides customers confidence in your products and that your organization is offering the best quality without potential harm in using your products.
The rigorous scope under the ISO Standard in defining reliable procedures, assures buyers your products are fulfilling industry and comprehensive requirements in delivering high-quality products or services.
Knowing your business operates to a well structure set of policies and procedures provides your business the confidence that it provides superior offerings to your market. Therefore, if you plan to expand the market share, a quality standard provided differentiation for prospective customers to build trust towards your products.
Your business could be seeking to improve internal efficiency and leverage operational best practices. ISO Standard procedures offer ready-made developed procedures to ensure your business operates to a consistently reliable outcome.  Standards are maintained by recognised a body that evolves practices and methodology you can adopt and tailor to your oganisational context. As a result, business activities become more efficient and you can focus internal resources on more productivity.
ISO helps your organization to attain recognition. The best companies in any industry are known for their product quality. ISO can illustrate your company is well managed to create better brand recognition and potentially improve sales. Maintaining the certification is an on-going process. Through the regular audit and certification, you can continue to attest the quality of products remains consistent and meets the requirements under the standards for procedures and high quality products.
What To Look For In A Consultant
To attain ISO Certification it is crucial to select an experienced and competent external consultant to help your business through the design and implementation of the project. There are many considerations to take into account from what standard to adopt, how to modify the standard to create an efficient implementation plan and certification approach that reduces disruptions to your organisation.  In addition, the standards are not a one-time event, and operating to these new requirements involves ensuring your organisation is trained and clear accountability is defined to manage the system.
These questions are materially relevant and can create uncertainty and additional costs if addressed incorrectly. A consultant can better assure the project outcomes and build the approach with greatest probability of audit success with reduced project resources if engaged at the right stage. What criteria should be considered in your selection and the important aspects of your project?
1. A professional is necessary:  a professional consultant brings the necessary skills and insight to complement your internal resources.
2. Experience counts: a consultant with the appropriate experience in a variety of segments with a track record of supporting certifications is desirable. Your organization will invest effort and resources to attain ISO Certification. To fully benefit, it is important to have experienced and safe hands to support you. They can guide the necessary planning and optimise your resources to a positive outcome.
3. Focus on priorities: Your consultant can advise on the key priorities that will affect the readiness of your organisation to smoothly navigate through the design and implementation of your system. Not everything may be relevant from the standard model and prioritising tasks will be key to optimise resources.
4. Governance and reporting: Your organisation is most likely busy with day-to-day operational activities. The consultant should create the appropriate project organisation capable of executing the project implementation and identify critical requirements ahead of time. This will help to avoid resource conflicts and delays under the reporting model for management decisions.
5. Work to deadlines: ISO Certification requires review and documenting a series of processes that require judgment on relevance and importance. To achieve the results careful planning and time management is critical. Your consultant will help assure completion of all tasks to the scheduled deadlines so
7. Adapt and set objectives to create business value: You organisation should set ambitious yet realistic goals.
There Are Several Questions To Address:
What business results are most suitable under the ISO Standard?
How will you increase efficiency?
What kind of process better suit your organisation?
What is the optimal organisational structure and capability gaps?
What will bring more benefits to an organization?
Your consultant should help to define these to help your organisation create the correct business results.              
In summary, attaining an ISO Certification delivers major brand, operational and organisational benefits. An experienced consulting organisation with the experience and insight to support you can assure the success of your project and investment. Our insights are proven in supporting companies across different standards and industries. We focus on your business goals and deliver results.
If your business is seeking to implement ISO standard accreditation and requires expert supports, we have the capability to realise your business goals.
Contact Us for more information about our services
About SimplySolved
SimplySolved is an ISO 9001 & 27001 Certified company and a  Exemplary Accredited training center. We know how to help you successfully realise the full potential of implementing ISO standards and QMS.
Subscribe to mailing list
Partner With SimplySolved
SimplySolved is an ISO 9001 & 27001 Certified company and a Exemplary Accredited training center. We know how to help you successfully realise the full potential of implementing ISO standards and QMS.
From documentation toolkits to full spectrum consulting, whether a small or large enterprise, our approach is tailored to implement the right standards successfully to maximise your investment.